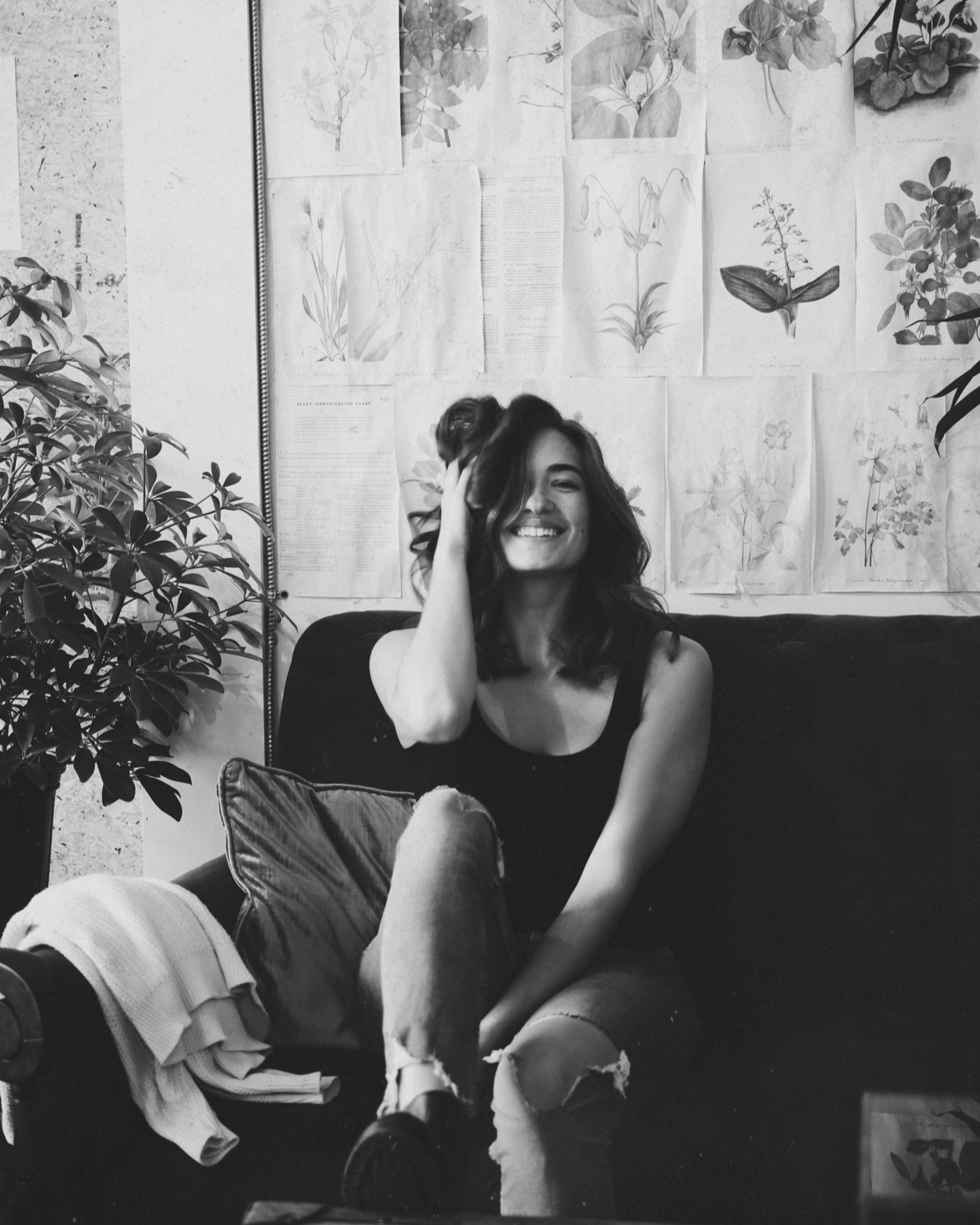 I'm so glad you're here! My name is Denika and I'm a yoga teacher, retreat leader, and life coach. For years I have been passionate about helping others discover the freedom that comes from understanding who they are and what they were created for. I believe that in order to fulfill the purpose that God has for us, we have to be mindful about the decisions we make everyday.
For me, yoga has been an amazing tool to help me learn how to put this into practice. Combining my faith with a consistent yoga practice has helped me find more balance in life, confidence in who I'm created to be, and the strength to boldly follow God's call everyday. I want you to experience the same transformation, and that's why I founded Unshaken Yoga.
Take a look at what we have to offer, and I hope you find something you connect with!
At Unshaken Yoga we create resources that integrate Christianity and yoga in order to help you find the balance, confidence and strength needed to boldly step into the life you were created for.
Our free yoga videos are a great place to start, but if you are looking to take your practice to the next level, check out our signature 31 Day Program.
All of our retreats are thoughtfully designed to help you take the next step towards the life you were created for. Check out our 2019 dates and locations!
If you are interested in receiving a personalized health and wellness plan, let's set up a time to talk and see if coaching might be right for you!
What makes us different?
Unshaken Yoga is about so much more than becoming stronger, more flexible, or better at yoga. While those are all valuable things, we believe that if it stops there, we will always leave our practice unsatisfied. Instead, we use yoga as a platform to build character, grow closer to God, and live a more meaningful life. Our hope is that every yoga video, devotional, retreat or coaching session helps you to discover how to use yoga as a tool to experience strength and peace in all areas of life, not just on the mat.
Unshaken Yoga: 31 Day Program
One of the most intimidating parts about practicing yoga is knowing where to start. That's why we created this 31 Day Program! This fully online program gives you the flexibility to practice in the comfort of your own home, and go at your own pace. No matter where you're at in your yoga practice or faith journey, this program is specifically designed to help you learn how to combine the two.
WHAT IT INCLUDES:
- 31, half-hour yoga videos in a variety of styles that can be adapted to suit all levels
- 31 days of thought-provoking devotionals
- daily journaling questions and prayer
- posture breakdowns to help you practice with correct alignment
Interested in some free resources?
how to sequence a flow for yourself or a class
Are you a new teacher or someone who wants to take their own practice to the next level? This is the exact system that I use to plan my classes, and it is a life saver! It will help you make sure all the elements of your practice are working together to create an awesome flow!
how to bring your faith into your yoga practice
This form will give you some practical tips and tricks on how to bring your faith into your yoga practice. We believe that anytime we open our hearts and invite God into our life, He will always meet us there. Learn how you can use your yoga practice as a tool to do just that!
learn more about yoga sculpt and its benefits
Yoga sculpt is an awesome form of yoga that combines the traditional stretching postures of a vinyasa flow, which powerful strength training movements. This style of yoga is a great way to increase your flexibility and build strength all at the same time.
Join us for a Retreat!
One of our most impactful offerings is our uniquely crafted retreats. Something amazing happens when you take the time to recenter, listen for God's voice, and connect with likeminded people. After every retreat we see people discover a new sense of purpose and a clearer vision for their future. It's a beautiful transformation, that we want you to experience!
Each retreat is full of professional teachings, yoga classes, health and wellness education, amazing meals and intentional community. We also make sure to pack each retreat full of fun activities such as hiking, paddle boarding, kayaking, etc! Check out where we are offering retreats this year!